What Is Dermal Filler? How Does It Work?
Facial aesthetic treatments are becoming an increasingly popular choice for clients looking to enhance their facial features, whilst also regaining youth and vitality. Dermal fillers offer the ideal solution to re-sculpt and add volume to the lower face in order to treat fine lines and smooth deep wrinkles.
Here, we discuss everything you need to know about dermal filler, including how long it lasts, what it's generally used for, and the types of dermal filler treatments available to you.
What is Dermal Filler?
Dermal filler is designed to reduce the appearance of wrinkles, add volume to the lower face and revitalise the skin. Using a thin needle, a small amount of dermal filler is injected under the skin. The whole process from start to finish can take up to an hour, depending on the amount of dermal filler you're having injected into the skin, but rarely takes longer than 15 minutes.
There are multiple types of dermal filler available to you, including Hyaluronic Acid (HA), Calcium Hydroxylapatite (CaHA) and Poly-L-lactic acid (PLLA).
At SMIL, we're pleased to offer our clients dermal fillers made using hyaluronic acid, a naturally occurring acid present in your skin. Hyaluronic acid is known to add significant volume to your skin, whilst also keeping it hydrated.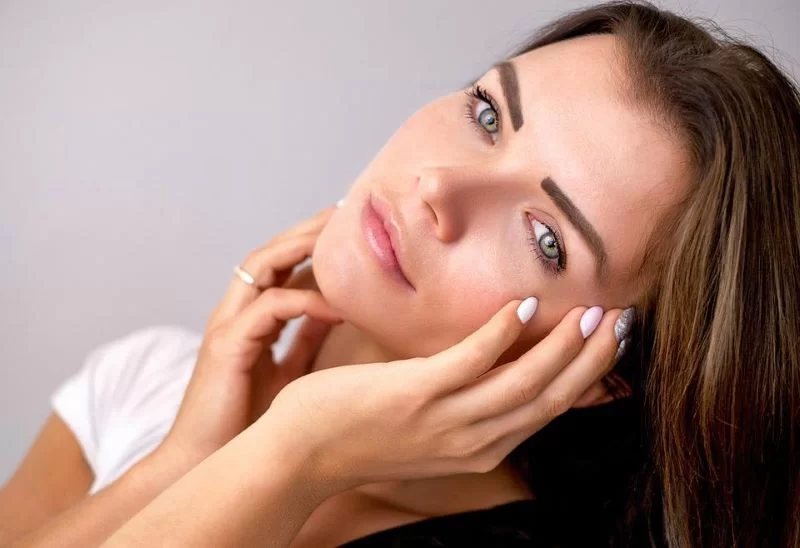 Does Dermal Filler Work Immediately?
The initial results of dermal filler treatments are instant, though it can take up to 4 weeks for the dermal filler to fully integrate into the tissue and settle into place.
After dermal filler treatment is performed, patients will notice initial swelling and potential bruising which can last up to 2 weeks post undergoing treatment – so make sure to book your dermal filler appointment way in advance of any major life events!
Dermal Filler Aftercare
As soon as you return home after undergoing dermal filler treatments, we highly recommend that clients apply a cool compress to the affected area for 10 minutes every half an hour on the day of treatment. Patients should also avoid strenuous exercise and hot showers for the first 24 hours, and refrain from putting pressure on the area for the first 48 hours.
Clients should also steer clear of using products like AHA's, retinoids and vitamin C on their skin for the first 24 hours, along with any oil-based makeup products.
How Long Does Dermal Filler Last?
Dermal filler treatments offer long-lasting results, but they're not permanent. The longevity of dermal filler depends on multiple factors including which type of dermal filler is being used, where in the body the filler is being injected, and the client's unique metabolism.
Most patients opt for 'top-up' dermal filler treatment appointments every 6-12 months.
Benefits of Dermal Filler
As we age, the elasticity of our skin decreases, leading to fine lines and wrinkles. Thanks to dermal fillers, clients can reduce the visible signs of ageing quickly and with zero downtime.
Many dermal filler treatments can be completed in as little as 10 minutes, so you can pop in for an appointment during your lunch break, or before picking the kids up from school without needing to factor in recovery time.

Dermal fillers also come with minimal risk, with the only possible side effects being redness, swelling and mild bruising, all of which will, in most cases, disappear within a few days.
If you're looking for the perfect cosmetic treatment to increase your confidence and improve the appearance of your skin in a subtle, time-sensitive way, dermal fillers are the ideal option for you!
If you'd like to find out more about the benefits of choosing dermal filler or to book a consultation, get in touch today.
Does Dermal Filler Dissolve?
Different types of dermal filler will dissolve at different rates. Most hyaluronic acid-based dermal fillers will start to dissolve after 6 months – and, you might be surprised to discover, but that's one of the things our clients love most about them! Some synthetic fillers may last longer, however, due to the nature of facial anatomy, fillers can migrate over time, causing small lumps to form around the treatment area.
Another perk of using Hyaluronic dermal filler is that it can be dissolved should you so wish. If you wish to reverse your treatment, you can do so by employing an experienced professional to inject a Hyaluronidase enzyme which, once injected, takes 1-2 weeks to trigger the complete dissolving of your dermal filler.
If you'd like to find out more about the dermal filler treatments we offer here at SMIL, please do get in touch. Call us on 01634 756 536 and speak to one of our friendly, experienced team members, today.
Back to Blog