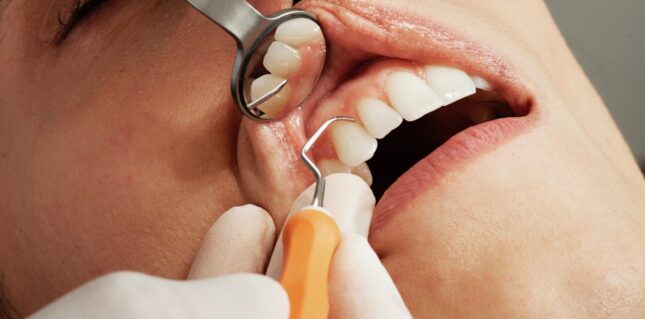 How are tooth veneers applied?
Everything you need to know about the veneer process
Here at Smil, we understand the importance of feeling confident in your smile. Cosmetic dentistry has become increasingly more popular among young adults. A study from dentaly.org here shows us that TV and social media cause 31% of us to feel anxious about our smiles on a regular basis. Veneers are often a solution many of our patients opt for as they help to enhance the aesthetic appearance of your teeth.
We've put together all you need to know about tooth veneers, from how they are applied to the process involved.
What are veneers?
Veneers are a popular cosmetic dental treatment. They are made from either porcelain or composite resins which are bonded to fit over the surface of your teeth. Veneers help to improve the appearance of chipped, uneven or discoloured teeth. They are available in a range of shapes, sizes and colours – all tailor-made to match your existing teeth to enhance your natural smile.
To learn more about veneers and the other cosmetic dental treatments we offer at our dental practice in Kent, please click here.
How are tooth veneers applied?
The way tooth veneers are applied can depend on your treatment plan. This will be discussed during your consultation at our skilled practice in Chatham, Kent. Some veneers will involve removing enamel from your existing teeth to make room for the veneer. Again, this depends on your exact treatment plan and is different for every individual.
When choosing porcelain veneers, our experienced dentists will begin by making an impression of your teeth to create a mould. These are then tailor-made by our highly-skilled veneer technicians in the laboratory. The tooth may need to be ground down for porcelain veneers to be effective.
Composite veneers are a little bit different. These are shaped by hand and are then bonded to cover each chosen tooth. Not every tooth needs to have a veneer applied to it. This will depend on the structure of your mouth and which teeth you'd like to enhance.
Will my natural teeth be affected?
This can depend on your tailored treatment plan. Sometimes it is possible to place veneers without grinding enamel down first. If your natural teeth do require being ground down before application, our knowledgeable team will do this so it is as non-invasive as possible and remove only a minimal part of the enamel first.
How do I care for my veneers?
We recommend caring for your veneers in the same way you usually would care for your teeth. Establish a strong dental routine at home that involves brushing and flossing twice a day, using a fluoride mouthwash and toothpaste. Continue visiting our practice for a routine checkup twice a year so that our team can monitor the health and condition of your teeth. When choosing veneers, not much has to change as long as you maintain good oral hygiene.
Why choose veneers?
Veneers come with a range of cosmetic benefits, all of which will make you feel more confident in yourself. They can improve the appearance of your teeth drastically and give you a whiter and brighter smile that you're not afraid to show off.
Dental veneers are an ideal treatment for those with discoloured teeth. They can hide stains that cannot be improved through teeth whitening treatments. Helping to close gaps and spaces in your smile, dental veneers can also improve chipped teeth and those that have been ground down from teeth grinding. Although it is a cosmetic dental treatment, the benefits of veneers are not just cosmetic. They can also help to prevent additional enamel erosion.
Choose Smil to enhance your smile
Improve your confidence and choose your dream smile today with our cosmetic dental treatments. Our experienced dentists will do everything they can to ensure you leave our practice feeling happy with your end result. During your consultation at our dental practice in Chatham, Kent, we will discuss the best way to improve your smile so that you can smile with confidence from here on out.
To learn more about how tooth veneers are applied or to book a consultation with our friendly team, contact us today. Call us on 01634 756536 now. We look forward to hearing from you.
Back to Blog