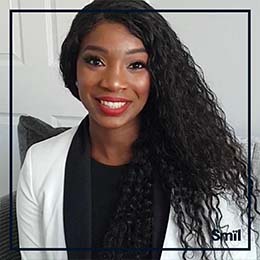 Dr Julie Hammond 
Dr Hammond Aesthetics is a doctor-led bespoke medical facial aesthetic and advanced skincare clinic with locations across Kent and London.
Dr Hammond is a fully qualified GP with over six years of clinical experience working within the medical field and specialises in high-quality, non-surgical aesthetic procedures. She offers a full range of rejuvenating medical-grade cosmetic treatments, ranging from anti-wrinkle injections and skin peels to Facial Contouring using dermal fillers, to restore and maintain healthy, youthful and beautiful skin. These treatments, along with her clinical experience and expertise, have enabled Dr Hammond to successfully create natural-looking results, so clients look and feel their very best.
Dr Hammond believes that every patient is unique and that in order to treat a patient successfully we need to look beyond the patient's physical appearance. She is dedicated to offering a holistic approach to each and every patient to ensure the best possible care and experience is achieved at every visit.
Back to Our Team