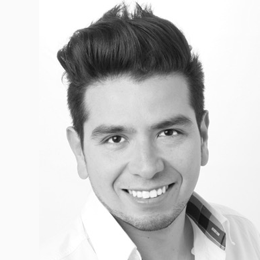 Dr Jorge Perez
Dr Jorge Perez obtained his Dental Surgeon Degree in Mexico City where he developed his love for orthodontics working with the Latinoamericana University Orthodontic Department before moving to the UK.
Having advised and trained over 1,800 practitioners in the UK, Scandinavia, Dubai, South Africa and developed more than 52,000 treatment plans Dr Perez is a pioneer in the clear aligner field and was instrumental in the improvement of Invisalign's clinical protocols during his tenure there as a clinical professional.
Recognizing the opportunities to further improve the clear aligner field, Dr Perez founded ClearOrthoPlanning, an advisory and training service helping dental practitioners get the most for their patients from clear aligner treatments. Dr Perez has also been responsible for the biomechanical development of globally known Clear Aligner appliances.
In 2018 Dr Perez joined forces with 6MS to develop the most predictable and revolutionary Clear Aligner Orthodontic Appliance.
Now as a director of Smil will help create the most predictable treatment plans with the highest standards.
Back to Our Team